About Tribulation-Now's Thought Leaders
Tribulation-Now started as a "New World Order" on-line diary of sorts.  And by the grace of God turned into a type of on-line ecclesia or congregation (gathering).  Members of the Tribulation-Now email list, send intelligence gathered from current events, books, and ancient writings and measure it against scripture;  not just the 66 book canon, but also the apocrypha and pseudepigrapha.
It is strongly believed the works of Lucifer have infiltrated the belief systems and foundational teachings since the beginning of time.  While there is no question the Bible today is the inerrant Word of God, there are clear translational issues even in the King James.  It is critical the true Berean, use a Strong's to understand alternative meanings to the scripture in order to comprehend the possibilities.  Outstanding scholars throughout history have correctly taken this approach.
There is empirical evidence of millions of years of earth's history, and the existence of UFOs and alien civilizations that MUST be mapped back to the scripture, to save souls for the Kingdom of Yahushuau (Yeshua) Jesus Christ.  It is no longer acceptable to play the "ignorant close minded Christian" and "wave off" scientific fact.  Interstellar and intergalactic civilizations are not only likely, but certain.  Multiple dimensions are all but entirely proven using Quantum Physics.  Pretending like the Arizona Meteor Crater is not there, makes Christianity an implausible faith.
THIS IS NOT ACCEPTABLE
It is our duty to save souls for the Kingdom of Jesus Christ.  This means we must embrace science.  Science was created by GOD (YHWH) the Most High and El Elyon (our Heavenly Father).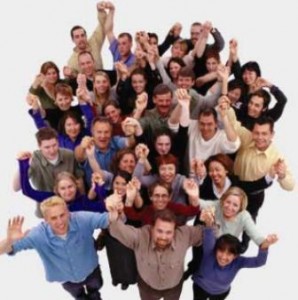 The Tribulation-Now Email List
The most valued contributors to the content of Tribulation-Now are the awesome members of the Body of Christ JESUS.
Many of the articles presented here are a result of amazing testimonies and research from these awesome and advanced thinking Christians.
Glory to God for each and every one of the members of "The List".  Together we seek out the truth, as best as we can, and present our thoughts humbly through the writings and discoveries presented on this web site.  Join our List today
PRAISE GOD FOR ALL OF YOU
John Baptist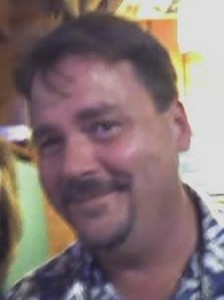 John Baptist is the author of the articles on Tribulation-Now.  In 1988 John began researching the New World Order after attending a seminar by Ralph Epperson, the author of "The Unseen Hand".  From that day forward, John's view on life had been permanently altered.  It was evident things were not as they "seemed".  There indeed was an "unseen hand" involved in the history of mankind.
It was not until 2005, that John realized the World Trade Center bombings were not what they seemed.  He admits he fell "asleep at the wheel".  Upon waking up, John started an expensive campaign of "deep-dive" research in an attempt to unravel the origins of this New World Order.  After thousands of dollars of research material, and hundreds of hours of painstaking research, indeed it was not until three years later, that he realized the origins of the New World Order tracked back to the "foundations of the earth".
This is a WAR between Lucifer and God.  This is God's movie.  Read the book of Job to understand how God draws lines in the sand.  The Lord God is bringing in the fullness of the gentiles through trails and tribulation.  UFOs (ancient alien star god visitors) are "fallen-angels" from the Rev. 12 cosmic "war".  The original sin happened before the "foundations of the earth".  Adam and Eve added insult to injury.
Important Note:
The "Thought Leaders" of Tribulation-Now do not necessarily agree with all of the postulations of John Baptist.  Every attempt is made to submit ideas with a humble and open mind.  The "Thought-Leaders" of Tribulation-Now are often consulted as to the feasibility of the ideas presented.  No one but the Lord YOUR God (YHWH) and His awesome son Jesus Christ (Our KING) know all the answers.  Email John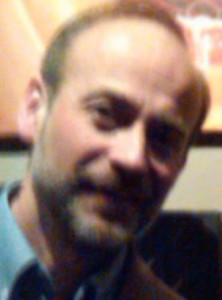 Kenneth Beer
Kenneth Beer, Ph.D. is a science major who previously worked along side William Cooper, the author of "Behold a Pale Horse".  By the divine providence of God, Kenneth was led to Tribulation-Now several years ago and has been a source of strong encouragement and fellowship for everyone involved.
Kenneth is a leader in a church in the Pittsburgh, Pennsylvania area with more than 2,000 seats.  He teaches Bible study classes and is highly active meeting with the Sr. Pastor on regular occassions.  His understanding of scripture surpasses most "Theologians" and his ability to quote scripture is nothing less than impressive.
Kenneth was immediately drawn to the work on Tribulation-Now soon after the publication of the articles entitled "Aliens, Demons, Nephilim, Time Travel and God".  About that time, Tribulation-Now's articles started to appear regularly on web sites such as www.stevequayle.com.
John Baptist regularly "bounces ideas" off of Kenneth Beer as a type of "sanity check".  Kenneth has a keen and deep understanding of "all things" science related and can quickly map facts back to scripture.
Because of his intimate work with Bill Cooper in the past, Kenneth has been extremely aware of the reality of UFOs and the "alien" presence here on earth (and elsewhere).  This makes Kenneth a highly valued member and "Thought Leader" of the Tribulation-Now family and of "The Kingdom of Jesus Christ".
Praise Jesus for Kenneth and his awesome contributions.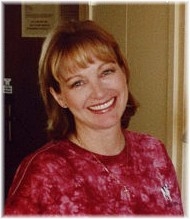 Cathy Dunson
Cathy Dunson is a fabulous researcher who loves Jesus Christ with all her heart.   John had little help in the earlier days of Tribulation-Now, and Cathy "jumped right in there" and volunteered to dig for intelligence on behalf of the web site.
Cathy continuously encourages the other "thought leaders" and feeds global intelligence into the community.  Whenever a "hard to find" piece of information is needed, she is quick to locate it.  Without Cathy and her incredible help, the information and intelligence gathering would be no where near as effective.
Cathy will also be "heading up" the creation and content management of the forthcoming Tribulation-Now FaceBook web page.  What an exciting time it is to be working for the Glorification of the Kingdom of Jesus Christ.
PRAISE OUR HEAVENLY FATHER FOR CATHY!!  GLORY.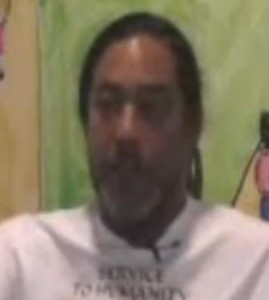 Zen Garcia
Zen Garcia is the webmaster and content producer of the www.fallenangels.tv web site and Radio Show.   Zen Garcia's radio show archives can be found here:
http://www.blogtalkradio.com/fallenangelstv
Zen Garcia and John Baptist first met eachother over the telephone in 2010.  At that time John did not fully comprehend some of the most important mysteries of the Bible, particularly the highly controversial concept of the "Sons of God" in Genesis 6:4 being another "version" of the "Sons of God" who "knew and loved Jesus before the foundations of the world" (e.g. you and me).
Through a number of supernatural "coincidences", these mysteries eventually "came alive" and Zen Garcia became instrumental to the growth and understanding of these wonderful revelations through recent articles published on Tribulation-Now.
One such series of articles includes the "Souls, Sons, Elohim and Angels" series parts one through four and "Intergalactic God".
Judging by the comments section, the Lord has worked in a HUGE way by bringing Zen and John together for the Glorification of the Kingdom of Yahushua Jesus Christ.  John Baptist is now a regular contributor to the Zen Garcia Fallen Angels radio shows.
GLORY TO JESUS!!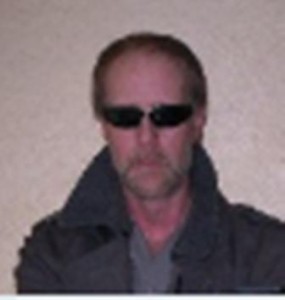 Loren Pedersen
Loren Pedersen is a brilliant thinker and thought-leader of Tribulation-Now from the earliest days of the web site.  Loren spoke with John for hours and hours regarding "advanced Biblical understandings" via Skype.
Loren not only understands scripture incredibly well, but he is familiar with verses that many advanced teachers won't attempt to understand.
It was Loren that orginally helped John Baptist to grasp the concepts of the Luciferian Rebellian that occured arguably millions of years ago.  These teachings are available on the Internet freely from incredible authors and rearchers such as Professor Luginbill here: http://ichthys.com/SR1copy.htm.
Loren received the Baptism of the Holy Spirit at a home fellowship many years ago and was led to research the Bible to become "wise as a serpent" but "gentle as a dove".  He correctly points out that many excellent researchers have uncovered hidden information about the origins of the earth and "ancient alien gods" but came to the "wrongful conclusion".
Loren adds:
When the first Star Wars movie (Episode IV: A New Hope) came out in the theaters in 1977, upon watching it for the first time, I knew immediately what it was portraying. While most people viewed the movie as science fiction entertainment, I perceived it as a historical re-enactment of an ancient war, long, long ago.

It would be well worth one's time to watch all episodes of the Star Wars saga, in prayerful study. For the future lies in the past. And the past is about to overtake the future once again, in a well calculated and staged plan to eradicate Mankind once and for all, to overtake all Creation, and to overthrow God from His Heavenly Throne.

Will you be ready?  Will "the force (the Holy Spirit) be with you" when this ancient battle breaks forth across our planetary home once again, to consume the souls of Mankind unto eternal darkness?

May the Holy Spirit be with you, and in you, and all about you, to prepare you in every way necessary to face and defeat this coming onslaught of the Emperor (Satan) and Darth Vader (anti-christ) and their alien, clone, and droid armies!
God Bless Loren for his incredible patience and painstaking contributions to the "deeper understandings" of all things Jesus Christ our awesome KING.