The Nibiru Planet X Brochure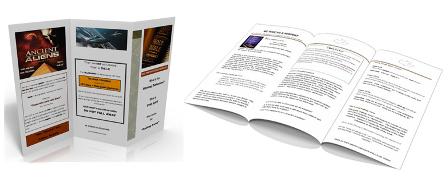 The following JPG graphics are the front and back side of a tri-fold brochure that can be printed and folded.  These brochures can then be handed out to people to warn them of the forthcoming "Planet X / Nibiru" Isaiah 24 judgment upon the earth.  It moreover helps explain why all the solar flares and geological disturbances (earth quakes, volcanos, etc.) are taking place at this time.
Praise Jesus for Andrew and his hard work.
See below for links to file for downloading and printing.
BROCHURE OUTSIDE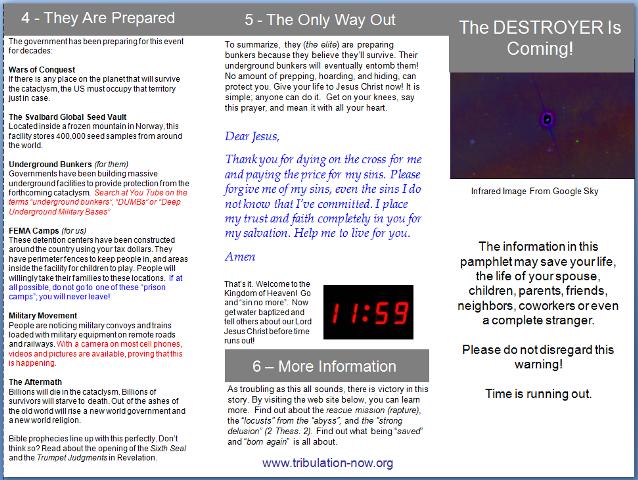 BROCHURE INSIDE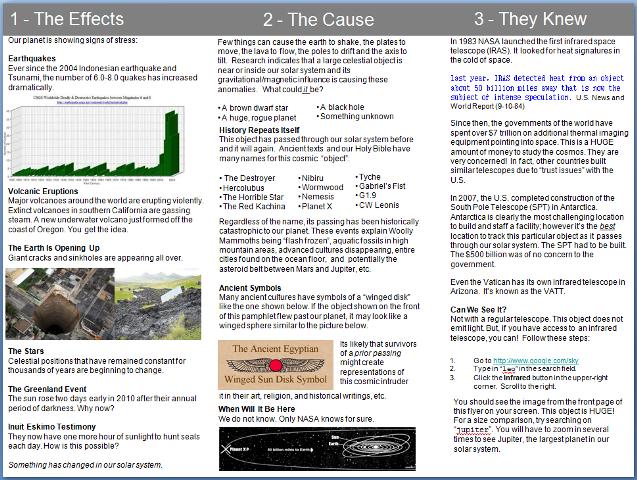 Microsoft PowerPoint of Brochure "Here"
Adobe PDF of Brochure "Here"
Please Note:
You can use these images to upload to Vista Print (www.vistaprint.com) online and they can print and deliver to you, full color pre-folded brochures to save you time and money.