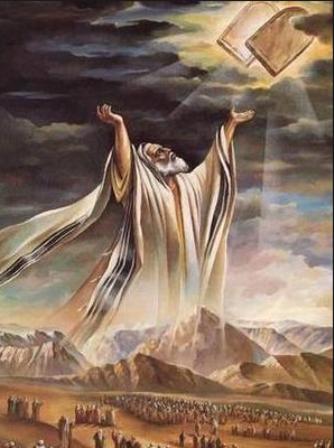 Some of the Most Important Prophecies
Also please see this link here for other prophecies of things to come:
*******************************************************
PROPHECY DOCUMENT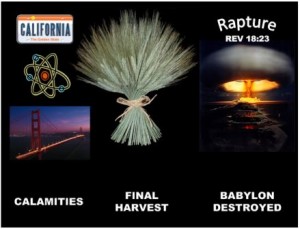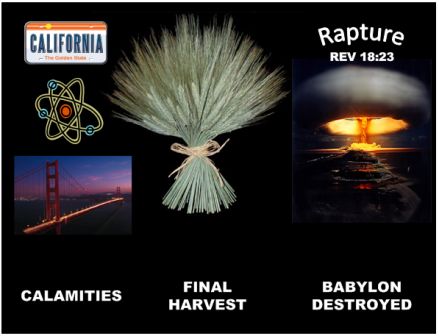 Please See this Prophecy Collection Document for a large group of vital prophecies that we are tracking.
******************************************************
CRITICAL PROPHECIES
The Stanley Frodsham Prophecy
Beware of Seducing Spirits Controlling Prophets
A Prophetic call to Discernment
This prophecy was given at the Elim Bible Institute USA, in 1965 by the late Stanley Frodsham. Brother Frodsham was one of those who received his Baptism in the Holy Ghost at Sunderland in 1908 where the Pentecostal movement in Britain had its beginnings. He was a recognized prophet and teacher in the Body of Christ whose life and ministry spanned the Pentecostal Revival, the great Healing Revival and the early days of the Charismatic Movement. He also authored the well-known book, "Smith Wigglesworth: Apostle of Faith". It is written: "Despise not prophesying. Prove all things, hold fast that which is good" (I Thessalonians 5.-20,21). The following is a prophetic word given to one who was under a heavy anointing. We believe all who read these solemn prophetic warnings should take diligent heed to them. "Believe in the Lord your God, so ye shall be established,- believe His prophets, so shall ye prosper" (II Chronicles 20.-20).
With great judgments will I plead with the population of this country. Great darkness is coming upon the countries that have heard my gospel but no longer walk in it. My wrath shall come upon them. The darkness shall be so great, and the anguish so sore that men will cry out for death and shall not find it. There shall be a lingering death, famine, and great catastrophes.
My wrath shall be manifested against all ungodliness. It shall come with great intensity. You have known My love but have not known My wrath, My severity. My judgments are literal and not a thing to be lightly passed over. Realize the severity of My judgments and My intense anger against the sin in My household. My judgments shall begin in My house. For I will cleanse My house that it be not partaker of My wrath against the iniquities of the cities. Before I visit the nations in judgement I will begin at My house. When I do cause My wrath to come upon the cities of the world My people shall be separate. I desire a people without spot or wrinkle, and such shall be preserved by Me in the time of My wrath coming upon all iniquity and unrighteousness.
I am going to prepare you for the coming days by a hard path that will cause you to cry out continually unto Me. For when the going is easy, men do not seek Me, but rejoice in a temporary blessing. And when that blessing is removed they so often turn this way and that way but do not come to Me. I am showing you these things that you may seek Me continually and with great diligence. As you seek Me, I will open up truths to you that you have not seen before; and these very truths will be that which will enable you to stand in these last days. As you are persecuted, reviled and rejected by your brethren then you will turn unto Me with all your heart and seek Me for that spiritual life you have need of. And when tribulation comes you will have that which will enable you to stand. For many shall be tossed to and fro. Men's hearts shall fail them because of trouble on every hand. For these days shall be very terrible, the like of which has never been seen before.
When I visit My people in mighty revival power, it is to prepare them for the darkness ahead. With the glory shall come great darkness, for the glory is to prepare My people for the darkness. I will enable My people to go through because of the visitation of My Spirit. Take heed to yourselves lest you be puffed up and think that you have arrived. Many shall be puffed up as in the olden days, for many then received My message but they continued not in it. Did I not anoint Jehu? Yet the things I desired were not accomplished in his life. Listen to the messengers, but do not hold men's persons in admiration. For many whom I shall anoint mightily, with signs and miracles, shall become lifted up and shall fall by the wayside. I do not this willingly; I have made provision that they might stand. I call many into this ministry, and equip them; but remember that many shall fall. They shall be like bright lights, and the people shall delight in them. But they shall be taken over by deceiving spirits and shall lead many of My people astray.
Hearken diligently concerning these things, for in the last days shall come seducing spirits that shall turn many of My anointed ones away. Many shall fall through divers lusts, and because of sin abounding. But if you will seek Me diligently I will put My Spirit within you. When one shall turn to the right hand or to the left you shall not turn with them, but keep your eyes wholly on the Lord. The coming days are the most dangerous, difficult and dark, but there shall be a mighty outpouring of My Spirit upon many cities, and many shall be destroyed. My people must be diligently warned concerning the days that are ahead. Many shall turn after seducing spirits; many are already seducing My people. It is those who DO righteousness that are righteous. Many cover their sins by great theological words. But I warn you of seducing spirits who instruct My people in an evil way. Many of these I shall anoint, that they may purify and sift My people; for I would have a holy people.
Many shall come with seducing spirits and hold out lustful enticements. You will find that after I have visited My people again, the way shall become more and more narrow, and fewer shall walk there in. But be not deceived, the ways of righteousness are My ways. For though Satan come as an angel of light hearken not to him; for those who perform miracles and speak not righteousness are not of Me. I warn you with great intensity that I am going to judge My house and have a church without spot or wrinkle when I come. I desire to open your eyes and give you spiritual understanding, that you may not be deceived but may walk with uprightness of heart before Me, loving righteousness and hating every evil way. Look unto Me and I will make you to perceive with the eyes of the Spirit the things that lurk in darkness, that are not visible to the human eye. Let me lead you in this way that you may perceive the powers of darkness and battle against them. It is not a battle against flesh and blood; for if you battle in that way you accomplish nothing. But if you let Me take over and battle against the powers of darkness then they are defeated, and then liberation is brought to My people.
I warn you to search the Scriptures diligently these last days. For the things that are written shall indeed be made manifest.There shall come deceivers among My people in increasing numbers, who shall speak forth the truth and shall gain the favor of the people. For the people shall examine the Scriptures and say, "What these men say is true." Then when they have gained the hearts of the people, then and THEN ONLY shall they bring out these wrong doctrines. Therefore, I say that you should not give your hearts to men, nor hold people's persons in admiration. For by these very persons shall Satan enter into My people. WATCH FOR SEDUCERS. Do you think a seducer will brandish a new heresy and flaunt it before the people? He will speak the words of righteousness and truth, and will appear as a minister of light, declaring the Word. The people's hearts shall be won. Then, when the hearts are won, they will bring out their doctrines, and the people shall be deceived. The people shall say, "Did he not speak thus and thus? And did we not examine it from the Word? Therefore he is a minister of righteousness.
This that he has now spoken we do not see in the Word, but it must be right, for the other things he spoke were true."
Be not deceived. For the deceiver will first work to gain the hearts of many, and then shall bring forth his insidious doctrines. You cannot discern those who are of Me and those who are not of Me when they start to preach. But seek Me constantly, and then when these doctrines are brought out you shall have a witness in your heart that these are not of Me. Fear not, for I have warned you. Many will be deceived. But if you walk in holiness and uprightness before the Lord, your eyes shall be open and the Lord will protect you. If you will constantly look unto the Lord you will know when the doctrine changes, and will not be brought into it. If your heart is right I will keep you; and if you will look constantly to Me I will uphold you.
The minister of righteousness shall be on this wise — his life shall agree with the Word, and his lips shall give forth that which is wholly true, and it will be no mixture. When the mixture appears then you will know he is not a minister of righteousness. The deceivers speak first the truth and then error, to cover their own sins which they love. Therefore I exhort and command you to study the Scriptures relative to seducing spirits, for this is one of the great dangers of these last days.
I desire you to be firmly established in My Word and not in the personalities of men, that you will not be moved as so many shall be moved. I would keep you in the paths of righteousness. Take heed to yourselves and follow not the seducing spirits that are already manifesting themselves. Diligently inquire of Me when you hear something that you have not seen in the Word, and do not hold people's persons in admiration, for it is by this very method that Satan will hold many of My people.
I have come that you might have life and have it more abundantly, that you may triumph where I triumphed. On the cross I triumphed over all the power of Satan; and I have called you to walk in the same path. It is when your life is on the cross that you shall know the victory I have experienced. As you are on the cross, and seated in Me, then you shall know the power of the resurrection. When I come in My glory, the principalities and powers in the heavenly places shall be utterly broken. Fear not, for I have given you power whereby you may tread down the powers of darkness, and come forth victorious through every trial. As you are on the cross then you are victorious. It was on the cross that I triumphed over all the powers of the enemy. My life shall flow through you as you enter into these precious truths. Look unto Me, and appropriate My life. As your eyes and desires are toward Me, and you know what it is to be crucified with Me, then you shall live, and your anointing shall increase. It was not in My life that I walked upon the earth, but it was in My life when I was upon the cross that I openly spoiled principalities and powers.
I am showing you truths that shall cause you to overcome, to have power over the wicked one, truth that will liberate you and those round about you.You shall know also the fellowship of My sufferings. There is no other way whereby you may partake of this heavenly glory and reign with Me. "If we suffer with Him we shall reign with Him." I desire to make those truths real within you. As you keep them before you, you will liberate many who are in bondage. You will have revelation of those who are in darkness and will have the keys to liberate the captives. Many seek to liberate, but they have not the keys. Upon the cross continually you will know the power of My resurrection that you may also partake of My glory. As you are willing to walk with Me and rejoice in your sufferings, you shall partake of My glory. Look unto Me for you have need of power to overcome the wicked one, and the bondages in other lives.
If you will indeed judge yourself you shall not be judged. As you seek My face and desire to be cleansed by Me in all truth and sincerity of heart I will judge you in the secret place, and the things that are in the secret place of your heart shall not be made manifest to others. I will do it in the secret place and no man shall know it. And the shame that shall be seen on many faces shall not be seen on your face. Therefore in love and mercy I am instructing you. And therefore I have said that if a man judge himself he shall not be judged. It is not My good pleasure that the shame of My people be seen by all. How can I judge the world if I judge not first My own house? Hearken unto these things I am telling you. If you will not hearken unto Me thy shame shall be evident to all.
I would have you consider My life on earth — the anointing upon Me was great and yet the temptations were great on every side; in one form and then in another, offering Me first the glory of the kingdoms of the earth and then reviling and persecuting Me. There will be great glory given to My people, and yet the temptations shall be intensified from every side. Think not that with the glory there shall be no temptations or persecutions. The glory of My church shall be great, and so shall be the temptations from the enemy to turn My people from My paths. I am warning you that when the glory shall be manifested, the temptations shall be great, until very few that start shall finish. First there shall be offered them great worldly possessions, and then great revilings and unbelief.
Consider your Lord, that as He walked so it shall be for you. There shall be need of great intensity of purpose. At times everyone shall rise up against you, simply to turn you from the course that I would put you in. It is written of Me that I set My face as a flint to go to the direction My Father had prescribed for Me. If you will finish the course the Lord has laid down for you, you will have to set your face as a flint. With great determination you must walk in the course laid down for you. Many of your loved ones and those who follow with you shall persuade you and try to turn you from the course. With many words that seem right in the natural will they speak to you. Did not Christ rebuke Peter who would turn Him from the course God had prescribed?
Understand these two things and meditate upon them solemnly — the persecution and the darkness shall be as great as the glory in order to try to turn the elect and the anointed ones from the path the Lord has laid down for them. Many shall start but few shall be able to finish because of the greatness of grace that shall be needed to be able to endure unto the end. The temptations and the persecution of your Lord was continuous. He was tempted by Satan in many forms throughout His entire life and even to the cross when the ungodly cried out, "If thou be the Christ come down from the cross." Think not that there shall be a time of no persecution, for it shall be from the time of your anointing until the end. Difficulties, and great persecution to the end. The Lord must prepare you to be an overcomer in all things, that you may be able to finish the course. The persecution shall increase even as the anointing shall increase.
In paths of judgment and righteousness shall the Lord God lead His people and bring them into that place which He has chosen for them. For the Lord has chosen a place for His people, a place of righteousness and holiness where He shall encamp round about them. And all who will be led of the Lord shall be brought into this holy place. For the Lord delights to dwell in His people and to manifest Himself through His people. The holiness of the Lord shall be manifested through His people. Let the Lord lead you and He will lead you in difficult places. He led His people of old through a place where no man dwelt, where no man had passed through, in a place of great danger and in the shadow of death. The Lord will indeed again lead His people through such places, and yet He will bring them out into a place of great glory. Understand that the way toward the glory is fraught with great danger and many shall fall to the right or to the left, many shall camp on lesser ground. But the Lord has a place of holiness and no unclean thing shall dwell among His people.
Put your trust in Him and He will bring you into a place of holiness. He desires to bring His people into great glory — the like of which has never been seen for what the Lord will do for those who put their trust in Him. It is a place of darkness and great danger that separates His people into the place He would have them walk in. He will protect them from the voices that would turn them from His path. He will bring them through the dark places, and through the treacherous paths, out into the light of His glory. He will rejoice greatly over His beloved and cause you to be filled with joy unspeakable. He seeks to lead His people into a new place of grace and glory where He will indeed encamp among them. Put your trust in Him and He will surely bring you into this new place.
Fear not the days to come, but fear this only — that you shall walk in a manner pleasing to the Lord. In this time I am ordering and setting up My church and it shall indeed be pure, without spot or wrinkle. I will do work in My beloved that has not been seen since the foundation of the world. I have shown you these things that you may seek the Lord diligently with all your heart, and that you may be a preserver of His people.
Run not to this one nor to that one, for the Lord has so ordained that salvation is in Him and in Him alone. You shall not turn to this shepherd or to that one, for there shall be a great scattering upon the earth. Therefore look unto Him for He will indeed make these things clear to you. You shall not look here nor there, for the wells that once had water shall be no more. But as you diligently seek Him He shall increase your strength and your faith, that He may be able to prepare you for this time that is coming.
The truths that I have revealed to you must become a part of you — not just an experience, but a part of your very nature. Is it not written that I demand truth in the inward parts? It is the truth of the Lord expressed in your very being that shall hold you. Many shall experience the truth, but the truth must become a part of you, your very life. As men and women look upon you they will hear not only the voice but see the expression of the truth. Many shall be overcome because they are not constant in My ways, and because they have not permitted the truths to become part of them. I am showing you these things that you may be prepared, and having done all, to stand.
===========
THE RISE OF THE REMNANT BRIDE AT HARVEST
The Tommy Hicks Vision of 1961
TOMMY HICKS' END-TIMES VISION
The following is a stunning vision given to American preacher Tommy Hicks (who was a major figure in the powerful 1954 Argentina Revival).
VISION OF THE BODY OF CHRIST AND THE END-TIME MINISTRIES
My message begins July 25, about 2:30 in the morning at Winnipeg, Canada. I had hardly fallen asleep when the vision and the  revelation  that  God  gave  me came before me. The vision came three times, exactly in detail, the morning of July 25, 1961. I was  so stirred  and  so moved by the revelation that this has changed my complete outlook upon the body of Christ, and upon  the  end-time ministries.
The greatest thing that the church of Jesus Christ has ever  been given lies straight ahead. It is so hard to help men and women to realize  and  understand the thing that God is trying to give his people in the end times.
I received a letter several weeks ago  from  one  of  our  native evangelists  down  in  Africa,  down in Nairobi. This man and his wife were on their way to Tanganyika. They could neither read nor could  they  write,  but we had been supporting them for over two years. As they entered into the  territory  of  Tanganyika,  they came  across  a  small village. The entire village was evacuating because of a plague that had hit the village. He came across  natives that were weeping, and he asked them what was wrong.
They  told  him of their mother and father who had suddenly died, and they had been dead for three days. They had  to  leave.  They were  afraid  to go in; they were leaving them in the cottage. He turned and asked them where they were. They pointed  to  the  hut and  he  asked  them  to go with him, but they refused. They were afraid to go.
The native and his wife went to this little cottage  and  entered in  where the man and woman had been dead for three days. He sim- ply stretched forth his hand  in  the  name  of  the  Lord  Jesus Christ,  and  spoke the man's name and the woman's name and said, "In the name of the Lord Jesus Christ, I  command  life  to  come back  to  your bodies."  Instantaneously these two heathen people who had never known Jesus Christ as their Savior sat up and immediately began to praise God. The spirit and the power of God came into the life of those people.
To us that may seem strange and a phenomenon, but that is the be- ginning  of  these  end-time ministries. God is going to take the do-nothings, the nobodies, the unheard-of, the no-accounts. He is going  to  take every man and every woman and he is going to give to them this outpouring of the Spirit of God.
In the book of Acts we read that  "In the last days,"  God  said,
"I  will pour out my Spirit upon all flesh." I wonder if we realized what he meant when God said, "I will pour out my Spirit upon all flesh." I do not think I fully realized nor  could  I  under- stand the fullness of it, and then I read from the book of  Joel: "Be glad then, ye children of Zion, and rejoice in the Lord  your God: for he hath given you the former  rain  moderately,  and  he will cause to come down for you the rain, the  former  rain,  and the latter  rain -" (Joel 2:23). It is not only going to  be  the rain, the former rain and the latter rain, but  he  is  going  to give  to  his  people  in these last days a double portion of the power of God!
THE VISION
As the vision appeared to me  after  I  was  asleep,  I  suddenly found  myself  in  a  great  high distance. Where I was, I do not know. But I was looking down upon the earth. Suddenly  the  whole earth  came  into  my  view.  Every  nation, every kindred, every tongue came before my sight from the east and the west, the north and  the south. I recognized every country and many cities that I had been in, and I was almost in fear and trembling  as  I  beheld the great sight before me: and at that moment when the world came into view, it began to lightning and thunder.
This is the Start of the Time of Great Trouble
(This Appears to the the Church of Today, Full of Demons, Faltering, Struggling)

As the lightning flashed over the face  of  the  earth,  my  eyes went  downward and I was facing the north. Suddenly I beheld what looked like a great giant, and as I stared and looked  at  it,  I was  almost  bewildered  by  the sight. It was so gigantic and so great. His feet seemed to reach to the north pole and his head to the  south.  Its arms were stretched from sea to sea. I could not even begin to understand whether this be a mountain or this be  a giant, but as I watched, I suddenly beheld a great giant. I could see his head was struggling for life. He wanted to live, but  his body was covered with debris from head to foot, and at times this great giant would move his body and act as though it  would  even raise up at times. And when it did, thousands of little creatures seemed to run away. Hideous creatures would run  away  from  this giant, and when he would become calm, they would come back.
All  of a sudden this great giant lifted his hand towards heaven, and then it lifted its other hand, and when it  did  these  creatures by the thousands seemed to flee away from this giant and go into the darkness of the night.
The Bride Purifies Herself through Praise, Obedience and Prayer
Slowly this great giant began to rise and as he did, his head and hands  went  into the clouds. As he rose to his feet he seemed to have cleansed himself from the debris and  filth  that  was  upon him,  and  he began to raise his hands into the heavens as though praising the Lord, and as he raised his hands, they went even unto the clouds.
Suddenly,  every cloud became silver, the most beautiful silver I have ever known. As I watched this phenomenon it was so  great  I could  not  even  begin to understand what it all meant. I was so stirred as I watched it, and I cried unto the Lord  and  I  said, "Oh  Lord,  what  is the meaning of this." and I felt as if I was actually in the Spirit and I could feel the presence of the  Lord even as I was asleep.
The Outpouring of God's Glory as Liquid Light upon the Bride
And  from  those clouds suddenly there came great drops of liquid light raining down upon this mighty giant,  and  slowly,  slowly, this  giant began to melt, began to sink itself in the very earth itself, and as he melted,  his whole form seemed to  have  melted upon  the  face  of  the earth, and this great rain began to come down. Liquid drops of light began to flood the very earth  itself and  as I watched this giant that seemed to melt, suddenly it be- came millions of people over the face of the earth. As  I  beheld the sight before me, people stood up all  over  the  world!  They were lifting their hands and they were praising the Lord.
At that very moment there came a great  thunder  that  seemed  to roar  from  the  heavens. I turned my eyes toward the heavens and suddenly I saw a figure in white, in glistening white – the  most glorious thing that I have ever seen in my entire life. I did not see the face, but somehow I knew it was the  Lord  Jesus  Christ, and  he stretched forth his hand, and as he did, he would stretch it forth to one, and to  another,  and  to  another.  And  as  he stretched  forth  his hand upon the nations and the people of the world – men and women – as he pointed toward  them,  this  liquid light seemed to flow from his hands into them, and a  mighty  anointing of God came upon them, and those people began to go forth in the name of the Lord.
Over Time Many Allow Fear and Lack of Faith to Prevent Serving God
I  do not know how long I watched it. It seemed it went into days and weeks and months. And I beheld this Christ as he continued to stretch  forth his hand; but there was a tragedy. There were many people as he stretched forth his hand that refused the  anointing of God and the call of God. I saw men and women that I knew. People that I felt would certainly receive the call of God.  But  as he  stretched forth his hand toward this one and toward that one, they simply bowed their head and began to back away. And each  of those that seemed to bow down and back away, seemed  to  go  into darkness. Blackness seemed to swallow them everywhere.
The Bride Heals the Sick and Raises the Dead
I  was  bewildered  as I watched it, but these people that he had anointed, hundreds of thousands of people all over the world,  in Africa,  England, Russia, China, America, all over the world, the anointing of God was upon these people as they  went  forward  in the  name  of  the  Lord.  I saw these men and women as they went forth. They were ditch diggers, they were washerwomen, they  were rich  men,  they  were poor men. I saw people who were bound with paralysis and sickness and blindness and deafness.  As  the  Lord stretched  forth  to give them this anointing, they became  well, they became healed, and they went forth!
And this is the miracle of it – this is the glorious  miracle  of it  – those people would stretch forth their hands exactly as the Lord did, and it seemed as if there was this same liquid fire  in their  hands. As they stretched forth their hands they said, "According to my word, be thou made whole."
As these people continued in this  mighty  end-time  ministry,  I did  not  fully realize what it was, and I looked to the Lord and said, "What is the meaning of this?" And he said, "This  is  that which  I  will  do  in the last days. I will restore all that the cankerworm, the palmerworm, the caterpiller – I will restore  all that  they have destroyed. This, my people, in the end times will go forth. As a mighty army shall they sweep over the face of  the earth."
God Supernaturally and Miraculously Protects Them (Ps 91)
As  I was at this great height, I could behold the whole world. I watched these people as they were going to and fro over the  face of  the earth. Suddenly there was a man in Africa and in a moment he was transported by the Spirit of God, and perhaps  he  was  in Russia,  or China or America or some other place, and vice versa. All over the world these people went, and they came through fire, and through pestilence, and through famine. Neither fire nor persecution, nothing seemed to stop them.
Angry mobs came to them with swords and with guns. And  like  Jesus,  they  passed through the multitudes and they could not find them, but they went forth in the name of the Lord, and everywhere they stretched forth their hands, the sick were healed, the blind eyes were opened. There was not a long prayer, and  after  I  had reviewed the vision many times in my mind, and I thought about it many times, I realised that I never saw a church, and I never saw or heard a denomination, but these people were going in the  name of the Lord of Hosts. Hallelujah!
Some become Rebellious and Attack the Bride (John 16:2)
As  they  marched forth in everything they did as the ministry of Christ in the end times, these people  were  ministering  to  the multitudes  over  the  face of the earth. Tens of thousands, even millions seemed to come to the Lord Jesus Christ as these  people stood  forth  and  gave the message of the kingdom, of the coming kingdom, in this last hour. It was so glorious, but it  seems  as though there were those that rebelled, and they would become  angry and they tried to  attack  those  workers  that  were  giving the message.
The Remnant Bride is Unified in the Mission to Save Souls Together
God is going to give the world a demonstration in this last  hour as the world has never known. These men  and  women  are  of  all walks  of life, degrees will mean nothing. I saw these workers as they were going over the face of the earth. When one would  stum- ble  and  fall, another would come and pick him up. There were no "big I" and "little you," but every mountain was brought low  and every  valley  was  exalted, and they seemed to have one thing in common – there was a divine love, a divine love  that  seemed  to flow forth from these people as they worked together, and as they lived together. It was the most glorious sight that I  have  ever known.  Jesus  Christ was the theme of their life. They continued and it seemed the days went by as I stood and beheld this  sight. I  could  only  cry, and sometimes I laughed. It was so wonderful as these people went throughout the  face  of  the  whole  earth, bringing forth in this last end time.
As  I  watched from the very heaven itself, there were times when great deluges of this liquid light seemed to fall upon great congregations,  and  that congregation would lift up their hands and seemingly praise God for hours and even days as the Spirit of God came upon them. God said, "I will pour my Spirit upon all flesh," and that is exactly this thing. And to every man and every  woman that  received this power, and the anointing of God, the miracles of God, there was no ending to it.
We have talked about miracles. We have  talked  about  signs  and wonders, but I could not help but weep as I read again this morning, at 4 o'clock this morning the letter from our  native  workers.  This  is  only the evidence of the beginning for one man, a "do-nothing, an unheard-of," who would go and stretch  forth  his hand  and  say,  "In the name of the Lord Jesus Christ, I command life to flow into your body." I dropped to my knees and began  to pray  again,  and  I said, "Lord, I know that this time is coming soon!"
And  then again, as these people were going about the face of the earth, a great persecution seemed to come from every angle.
After the Harvest – the RAPTURE
Suddenly there was another great clap of thunder, that seemed  to resound around the world, and I heard again the voice, the  voice that  seemed to speak, "Now this is my people. This is my beloved bride." And when the voice spoke, I looked upon the earth  and  I could see the lakes and the mountains. The graves were opened and people from all over the world, the saints of all ages, seemed to be  rising.  And  as they rose from the grave, suddenly all these people came from every direction. From the  east  and  the  west, from the north and the south, and they seemed to be forming again this gigantic body. As the dead in Christ  seemed  to  be  rising first, I could hardly comprehend it. It was so marvelous. It was so far beyond anything I could ever dream or think of.
But as this body suddenly began to form, and  take  shape  again, it  took  shape  again in the form of this mighty giant, but this time it was different. It was arrayed in the most beautiful  gor- geous  white.  Its  garments  were without spot or wrinkle as its body began to form, and the people of all ages seemed to be gath- ered  into  this body, and slowly, slowly, as it began to form up into the very heavens, suddenly from the heavens above, the  Lord Jesus  came,  and  became  the  head, and I heard another clap of thunder that said, "This is my beloved  bride  for  whom  I  have waited. She will  come forth even tried by fire. This is she that I have loved from the beginning of time."
As I watched, my eyes suddenly turned to the  far  north,  and  I saw  seemingly  destruction:  men and women in anguish and crying out, and buildings in destruction. Then I heard again, the fourth voice that said, "Now is My wrath being poured out upon the  face of the earth." From the ends of the whole world, the wrath of God seemed to be poured out and it seemed that there were great vials of God's wrath being poured out upon the face of the earth. I can remember  it  as  though  it  happened  a moment ago. I shook and trembled as I beheld the awful sight of seeing  the  cities,  and whole nations going down into destruction.
I  could  hear  the weeping and wailing. I could hear people crying. They seemed to cry as they went into caves, but the caves in the mountains opened up.
They  leaped  into  water,  but  the  water would not drown them. There was nothing that could destroy them. They were  wanting  to take their lives, but they could not.
Then  again  I  turned  my eyes to this glorious sight, this body arrayed in beautiful white, shining garments. Slowly, slowly,  it began  to  lift  from  the  earth, and as it did, I awoke. What a sight I had beheld! I had seen the end-time ministries – the last hour.  Again on July 27, at 2:30 in the morning, the same revelation, the same vision came again exactly as it did before.
My life has been changed as I realised  that  we  are  living  in that  end  time,  for all over the world God is anointing men and women with this ministry. It will not be doctrine. It will not be a  churchianity.  It  is going to be Jesus Christ. They will give forth the word of the Lord, and are going to say, "I heard it  so many  times  in  the  vision and according to my word it shall be done."
The Order of Events to Come
My Outpouring is a Matter of the Heart