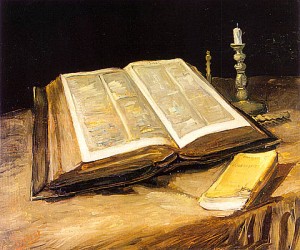 The Tribulation-Now Email List
Tribulation-Now has an integrated email solution to better communicate with you.  To abide by email spam laws, we need you to Opt-In or subscribe to the email list.
Please Note: Existing email list members from the old Tribulation-Now.com (.com) site should have been sent a registration email already.  However if you did not receive one, please follow the instructions on this page. Please check your junk and spam mailboxes just in case.  If you need assistance please email jbaptist@tribulation-now.org or jbaptist777@gmail.com.
Also it is important that you add jbaptist@tribulation-now.org to your address book to guarantee delivery.   John Baptist (a pen name for the writer of the articles on Tribulation-Now) will answer your email as best as possible by the grace of God.  Also please note that John's real name is actually "John".
For those wishing to sign up for email communications from Tribulation-Now, you may follow the instructions below.  You will receive the following types of emails.
Emails of New Articles when they are Published
Special Email Alerts of Current Events as they Unfold
What Makes Us Different
John Baptist of Tribulation-Now tries very hard to eventually answer all emails sent into "jbaptist@tribulation-now.org".  The ONLY purpose for the existence of Tribulation-Now is the hope of saving souls for the Kingdom of Jesus Christ.
The people involved with Tribulation-Now really care and want to help with all your challenges in dealing with today's issues.  We will pray with you and do our best to help you understand some of the more challenging riddles in the Bible.
That being said John will not "debate" you about your beliefs.  If you have an idea to share, in Jesus Name share it.  But if you have strong doctrinal beliefs about your understanding of scripture and you feel the need to share them, you should seek a local church or another web site to do so.  Amen?
Respond to the Confirmation Email Please
Should you receive a confirmation email that asks you to confirm that you would like to subscribe, please respond as requested.
PROBLEMS?  PLEASE EMAIL ME DIRECTLY
We are continuing to "construct" the subscriber page you are on.  If you experience any issues, please don't hesitate to email me at jbaptist777@gmail.com or jbaptist@tribulation-now.org to I can add you manually to our "Gmail" email list.
Welcome to the Tribulation-Now Email List
Unsubscribe from the Tribulation-Now Email List
To unsubscribe from the Tribulation-Now email list click the unsubscribe link that should be included in your emails.
PRIVACY STATEMENT
Your email will never be divulged intentionally to anyone for any reason.